A man was killed when a rocket from Gaza hit his house in southern Israel early Sunday morning. Throughout the night, terrorists have fired rockets at the Israeli civilian population. Since the rocket attacks began on Saturday morning, more than 450 rockets have been fired at Israel, writes the Times of Israel.
Read more at miff.no. Also on Cyril Malka's blog.
Update at noon on Sunday on miff.no.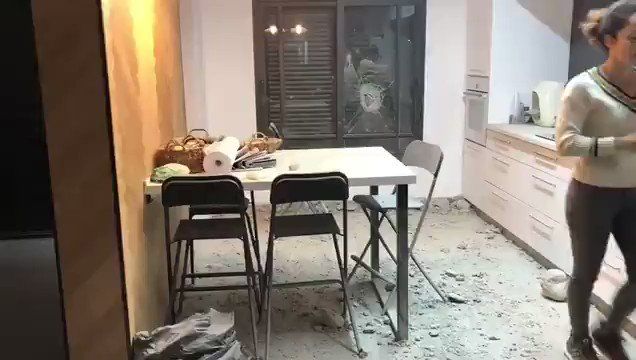 60-year-old Moshe Agadi was killed when a rocket from Gaza hit his home in Ashkelon (Tweet from StandWithUs)
Situation is covered in the radio newspapers – with the clear message that it was the Palestinians who started. But I have not even listened. And I have seen that "respectable" newspapers such as JyllandsPosten bring the story of wounded women and children almost without mentioning that Israel responds to massive attacks.
Leading analysts in Israel point out that the country is very vulnerable right now. Up to Yom HaZikaron and Yom HaAtzma'ut .. and not least the Melodi Grand Prix – Israel may be willing to pay any price for ceasefire.