This week, MIFF passes four hundred members in Denmark. Do you want to help celebrate the milestone by recruiting a friend or family member as a new member? Contact them and get a YES, click here and help them send their contact information to MIFF.
MIFF grows and grows …
In May we wrote about MIFF's explosive growth in Denmark. Danish friends of Israel continue to support MIFF's important work for the benefit of Israel and the Jewish people, for which we thank you!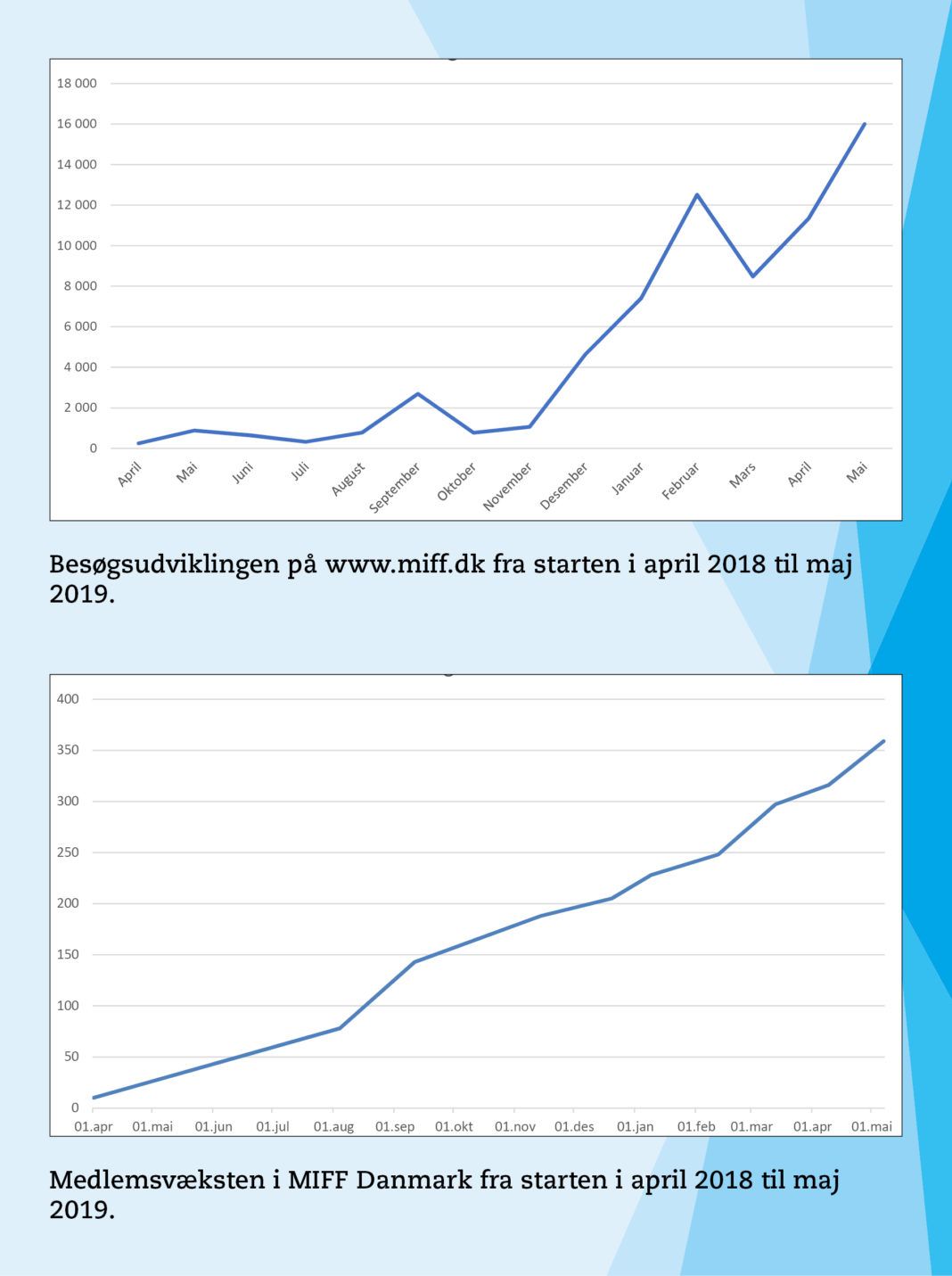 In May MIFF had about 350 Danish members and here in June celebrate MIFF a milestone with 400 Danish members and the growth continues!
We can not get our arms down – the sun is shining over MIFF regardless of the weather. Now our next goal is to get 500 Danish MIFF members – but we need your help to to reach it.
You can help make a difference for Israel with MIFF
All Danish Israel friends out there who are not MIFF members yet, here are the reasons why you support MIFF is so crucial to our work for the benefit of Israel (read the full text here):

MIFF helps educate tomorrow's Israel friends
When schoolchildren are given school assignments about Israel and the Middle East they use Google. Here they will find MIFF's articles on the Nordic region's largest online information about Israel: miff.no, which has over 28,000 daily visits. Thus, MIFF is a crucial counterweight to students' curriculum.
MIFF holds free weekend seminars for young people, where they hear about MIFF and meet young Israelis. MIFF offers young political talent free participation in MIFF national conferences. Read, for example, about MIFF's Israel Conference 2019 here and here.
MIFF also organizes group trips to Israel for young political talents. In addition, MIFF reaches out to young people through targeted Facebook, Instagram and Snapchat campaigns.
MIFF's youth strategy makes a difference!
More young participants in MIFF's youth events become active in MIFF. MIFF supports the young people in speaking out on behalf of Israel and helps to hatch the future MIFF leaders, who will bring MIFF's work for Israel further into the 21st century.
MIFF is Israel's active voice on social media
MIFF emphasizes being active on Facebook and reaching out to as many people as possible quickly. You are diligent to read, Like and share our daily posts – keep up the good content and help MIFF spread the truth about what is happening in Israel. There are still many Danes who expect to receive all information from the Danish media. When you follow MIFF's Facebook post, you will find that we often share news about Israel that you would not otherwise have access to.
Also read the basic principles of MIFF here:
MIFF supports the right of the Jewish people to a national homeland in Israel.
MIFF supports a solution to the refugee problems that does not pose a threat to Israel's existence as a Jewish state.
MIFF believes that the conflict between Israel and its neighbors should be resolved through direct negotiations between the parties.
MIFF distances itself from organizations that do not want to recognize the state of Israel.
MIFF neutral in terms of outlook on life and is politically independent
Help MIFF Speak Israel's Case – Sign Up for MIFF