The Israeli army (IDF) averted a possible terrorist attack on Wednesday night after an armed Palestinian infiltrated southern Israel from the Gaza Strip. It writes the newspaper Jerusalem Post.
According to the IDF, the suspect was discovered while penetrating the security fence into Israel near the kibbutz Ein Hashlosha, which is located near the city of Khan Younis in northern Gaza.
IDF soldiers arrested the man near the fence and found explosives and a knife close to the suspect. Bombers took care of the explosives, the suspect was arrested and taken for questioning.
According to the IDF, there was no danger to the safety of Israeli residents in the kibbutz or other Israeli communities nearby.
The incident happened just hours after the Israeli security cabinet approved a new policy that Israel will in future retain the bodies of Palestinian terrorists who have committed terrorist attacks against Israel, this will apply to both Hamas terrorists and terrorists from other terrorist groups.
Defense Minister Benny Gantz welcomed welcomed the decision and said it would strengthen Israel's deterrence policy.
– Our policy of not sending the bodies of terrorists back is part of our commitment to protect Israeli citizens and bring home the remains of IDF soldiers. I hope our enemy is familiar with our policy and will take note of it, Gantz said.
The terrorist attempt was averted shortly after Israel and the terrorist group Hamas had entered into a ceasefire after several weeks of rising tensions, in which terrorists in Gaza had sent hundreds – perhaps even thousands of explosive balloons into southern Israel – read MIFF's article about the ceasefire here. The explosive balloons caused hundreds of fires in Israel, destroyed nature, wildlife and agricultural land and created fear among the Israeli residents in the area – read MIFF's articles on this. The terrorist group Hamas also fired several rockets into Israel – read MIFF's articles about the rocket attacks here.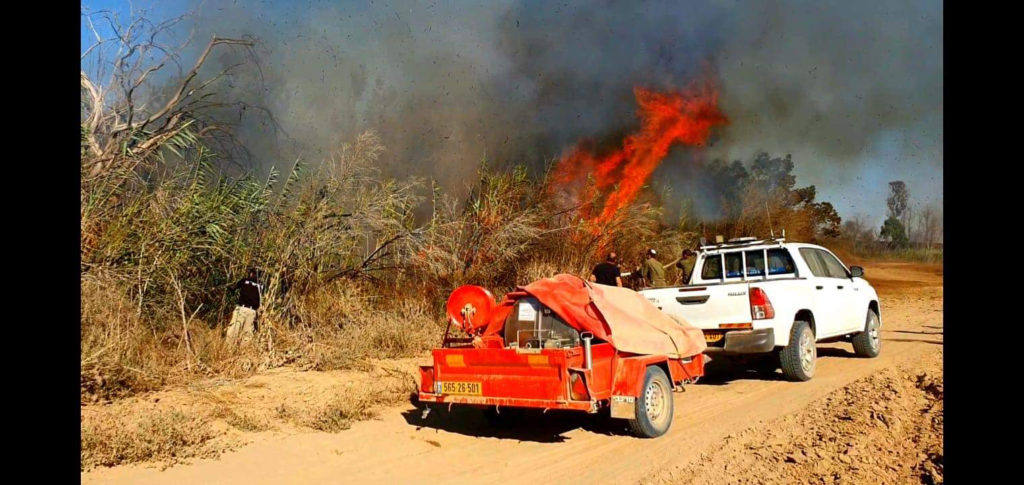 Qatar has promised to give many millions. dollars to Gaza controlled by the terrorist group Hamas, Qatar has also promised to provide money to Palestinian families, equipment to fight Corona, infrastructure projects, the fuel supply to the power plant, the reopening of border crossings with Israel and the expansion of the fishing zone.
After the ceasefire concluded, Hamas deputy leader Khalil al-Hayya warned that they would escalate the violence again if Israel did not meet the terms of the agreement within two months.
– It is our requirement that the occupation must follow all previous agreements without postponement. We give the occupation two months and we will monitor its behavior by implementing projects and introducing other projects. The occupation must complete the projects, Khalil al-Hayya said in an interview with Hamas Al-Aqsa TV.