Click to view the interview with the female terrorist:
Palestinian terrorist Shifa Al-Qudsi was on his way to commit a suicide attack in Israel. She was arrested on April 11, 2002, a few hours before she wanted to commit a suicide bombing in a supermarket in Netanya with over 15 kilos of explosives hidden under her maternity clothes. Al-Qudsi was released after six years in Israeli prison. Today, she is an activist in the Israeli-Palestinian NGO Combatants for Peace, which is involved in anti-Israel activity. According to NGO Monitor, Combatants for Peace has received funding from Germany and Switzerland, among others. Read more here.
See the list of donor countries here: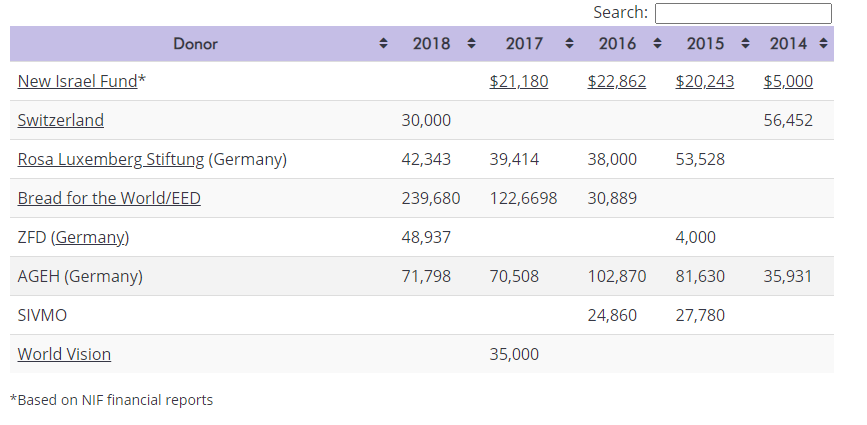 Here are excerpts from the interview with the terrorist Al-Qudsi in 2020, in Tulkarem , Palestinian Media Watch.
Terrorist Shifa Al-Qudsi (Tulkarem in 2020): "[They arrested me at 2:30] at night. My operation (i.e. suicide bombing) was set for at. 5:00 in the morning where I had to go to them, take the bomb belt on the [explosive] belt and travel to Israel. "
Interviewer:" And you were not scared? "
Shifa Al-Qudsi: "Not at all. Not even a little bit. "
Shifa Al-Qudsi (Kishon Prison in Israel in 2002): "It is not suicide."
Interviewer: "It is suicide."
Shifa Al-Qudsi (Kishon prison in Israel in 2002): "No, it is martyrdom. A martyrdom-seeking operation. "
Interviewer:" What goes through your heart, what goes through your head? "
Shifa Al-Qudsi (in Tulkarem in 2020):" Nothing. Nothing. You just think… like a bride on her wedding day preparing to meet her groom. It was the only thing that went through my head. I'm preparing to meet my groom, can you imagine that? "
Also read MIFF's articles on how Danish aid to the Palestinians is being misused by the Palestinian Authority to pay salaries to convicted terrorists with Israeli lives on their conscience and to terrorist organizations such as the PFLP which commit terrorist attacks against Israelis.